Details
Summer Street Series 14 - Fletcher North - Wed 27th Jan
PLEASE CHECK IN & LET THE FINISH TABLE KNOW THAT YOU HAVE FINISHED.
There'll be a FREE MINI COURSE for the kids at this Event.
Click here to Pre-Enter.
Setter: Malcolm Roberts
Start: Kurraka Reserve, Kurraka Drive, Fletcher
Parking:
Kurraka Reserve carpark, Kurraka Drive and surrounding streets. Please respect other reserve users and residents. Please don't park on residents' front lawns.
Facilities: Playground
Start times: Start at a time that suits you between 5:00pm - 6:30pm (with 2 minutes planning time before your start).
Course: 45 minute score course with extra categories for Walkers (walking only) and Prams (jogging allowed with pram).
We will be using MapRun this season after the success of our MapRun Street Orienteering Trial Series (which you can still try). You will need to bring a smartphone with the MapRunF app which will register (and beep) when you get to each control and upload your score after finishing. There is now also the option of using your Garmin watch with MapRunG on course and link back to your smartphone when finished. You will no longer need an SI stick for timing or a pen/highlighter (unless you wish to mark your map in your 2 min preparation time) as there will no longer be questions to answer at each control.
Your best 10 event results will go toward your Series Total.
Click here to download the Control Descriptions (if you would like a separate copy). Control Descriptions are included on the back of the map.
Click here to have a look at the blank map.
PLEASE CHECK IN & LET THE FINISH TABLE KNOW THAT YOU HAVE FINISHED.
Course closure: 7:25pm.
Important Note: Newcastle Orienteering recommends that all competitors wear bright clothing or reflective gear throughout the season to enable drivers to see you especially if you are running near dusk. Please also take care when crossing roads and use recommended crossing points on busy roads. We also wish to remind competitors that listening to an ipod (or similar) while on course can be a distraction that may cause you to not hear an emergency warning or similar and as such are not allowed during these events for your safety.
Details
Covid19 Procedures are continually being UPDATED
The NSW Government has recently issued updated COVID recommendations for community sport. Orienteering NSW has reviewed the updated recommendations and updated its COVID Safety Plan. You can view the updated plan HERE.
A revised ONSW COVID-19 Safety Plan has been released. Sydney competitors CAN now participate - welcome back!
EVENTOR setup

1. Phone number, postal address, e-mail address and SI Stick details in Eventor. Ensure that your phone number, postal address, e-mail address and your current SI Stick details are entered in Eventor, ensuring that the SI Stick listed is the one that you will be using for the Event. This will assist with infection tracing (if applicable). You may NOT be able to compete if these Details aren't listed.
2. Pre-enter via Eventor - preferred option. To avoid the possible spread via money handling, filling in grey slips and other activities - please pre-enter and pay for the Event via Eventor for all Events. Go to https://eventor.orienteering.asn.au/Events
NOTE: IF mobile coverage is available you will be able to pre-enter via your mobile phone at the Event (as long as it is within the Start time window).
3. Non-competing details. All non-competing attendees will need to have their details recorded for contact tracing purposes - this information can be entered in Eventor for each event..
If you are new to orienteering - please click here to Register so you can pre-enter for the Events.
Newcomers - we can also take your details and enter you on the day. :)

A detailed list of Covid19 Procedures can be found HERE and will be available at the Event.
Please check closer to the Event date for any changes or special requirements re Covid19.
Details
The next Urban Foot Orienteering (UFO) Series
commences on 3 March 2021.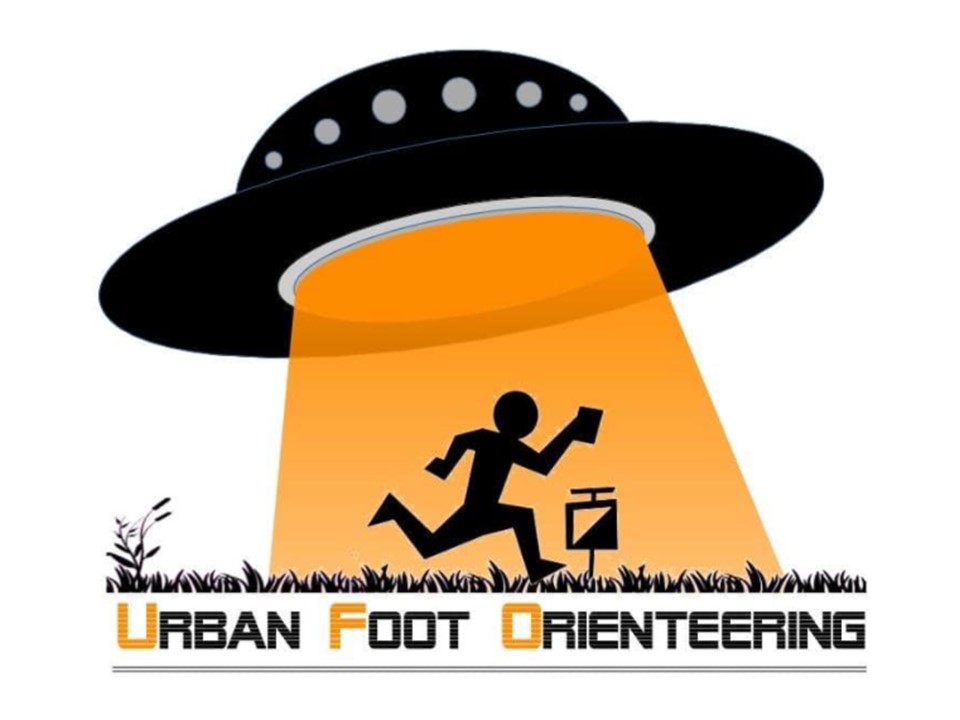 If you like the Street Series and you would like to enhance the experience by using electronic controls and include some bush, then this Urban Series is for you!
This Series you use a map and an SI Stick - you find the Controls (in order) and use the SI Stick to record that you have been there. You then download your SI Stick in to the computer and receive a printout of each Control you have visited.
Set up an account and Pre-Enter via Eventor - which helps us to know how many maps to provide.
Click here for Instructions on how to register in Eventor.
| | | | |
| --- | --- | --- | --- |
| | UFO 2021 | | |
| | Date | Map | Course setter |
| Event 1 | 03.03.2021 | Boomerang Park | Oskar Mella |
| Event 2 | 10.03.2021 | Carrington | Ian Dempsey |
| Event 3 | 17.03.2021 | Caves Beach | Peter Orr |
| Final | 24.03.2021 | Foreshore | Adrian Plaskitt |
| | | | |
| Night Event | date TBA | Brickworks | Clare Williams |