Details
Biodiversity Day 2019 - Thursday, 3 October 2019 - 10am to 2pm.
Come along and find out what's going on in the biodiversity arena. There will be displays (including the Newcastle Orienteering Club display), interactive wildlife and cultural activities. Bring your friends and take them on the permanent Orienteering Course.
Where: Blue Gum Hills Regional Park
Accessibility: Easy
Grade: Easy. Suitable for all ages.
Price: Free
What to bring: Drinking water, hat, sunscreen, sturdy shoes
Bookings: Bookings not required.
For more information This email address is being protected from spambots. You need JavaScript enabled to view it. This email address is being protected from spambots. You need JavaScript enabled to view it. or call 02 4946 4100.
Click here for more information.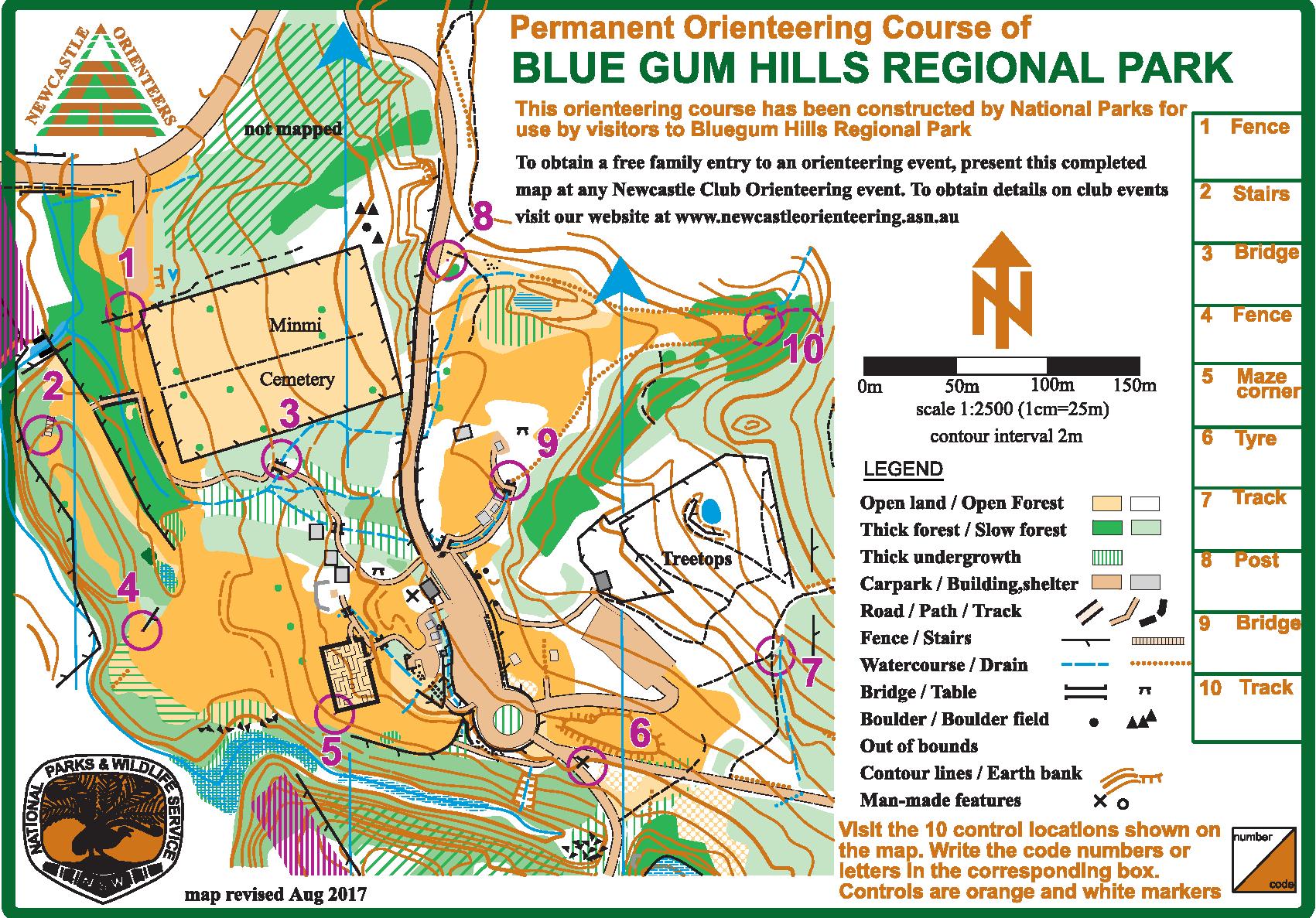 Details
Winter Wednesday Training 2019
Time: Map hand out at 6 pm. Course closure at 7.30 pm.
Courses: Hard (6 km) and Moderate (4 km) with shortening options. No results. No SI.
Park sessions: Roughly monthly as indicated. Shorter courses, higher speed.
Equipment: Orienteering gear. Head lamp. Compass.
Cost: Gold coin donation to cover map printing costs.
Location: Please see the flyer for locations
Details
Summer Street Series ~ October 2019 - February 2020

Warm Up - 09/10/19 - Cameron Park
More details of the Series dates and locations to come.
Start times: Start at a time that suits you between 5:00pm - 6:30pm (with 2 minutes planning time before your start).
Course: 45 minute score course with extra categories for Walkers (walking only) and Prams (jogging allowed with pram).