Details
Here are the Gradings for the Final Urban Event at the Foreshore - rescheduled to Wednesday 31 March 2021.
If you didn't qualify, you are still welcome to participate.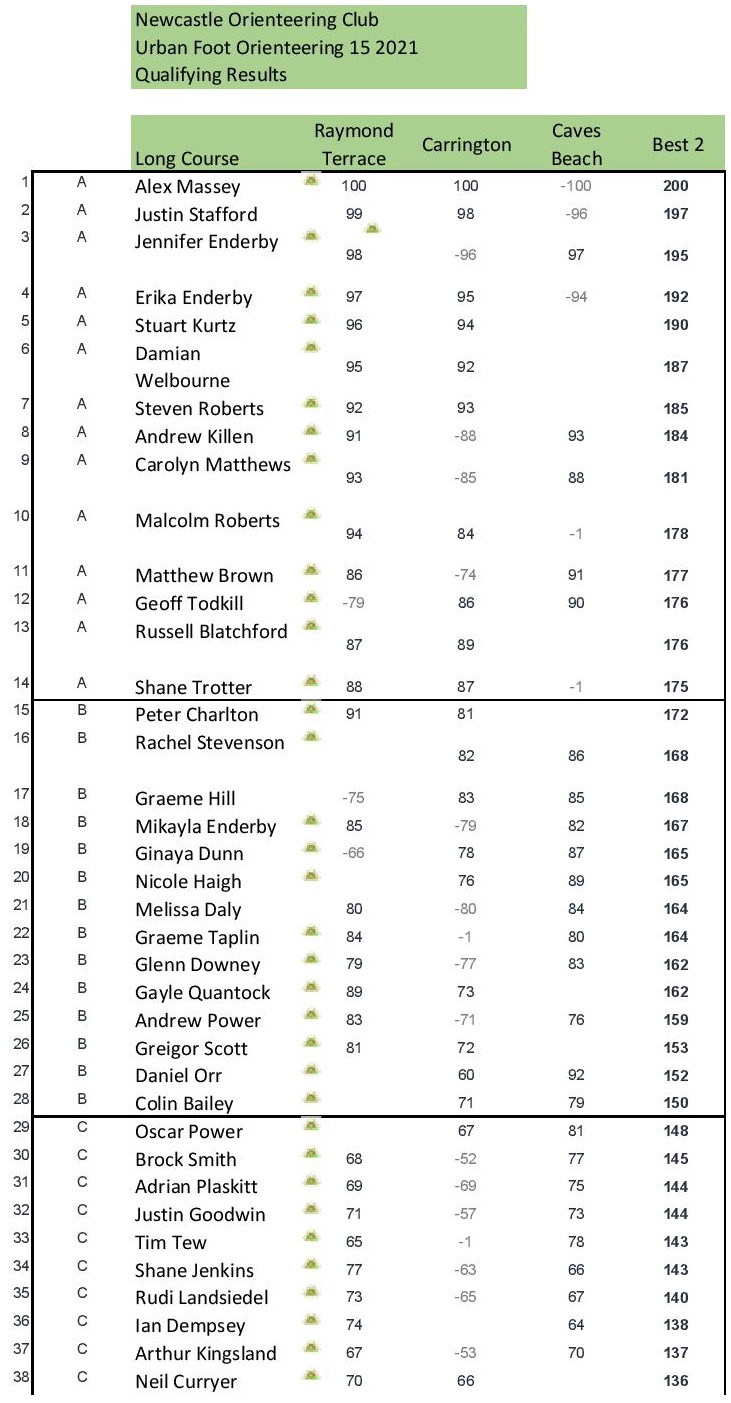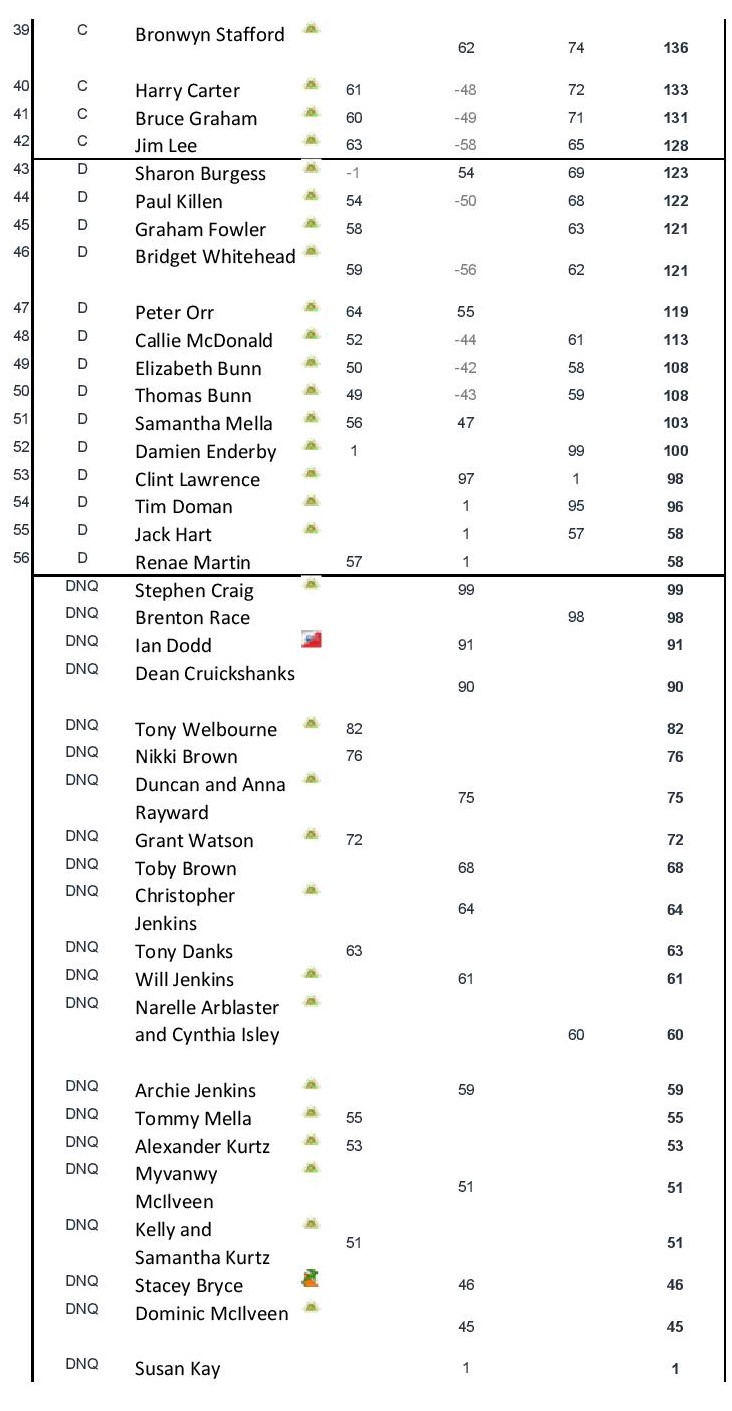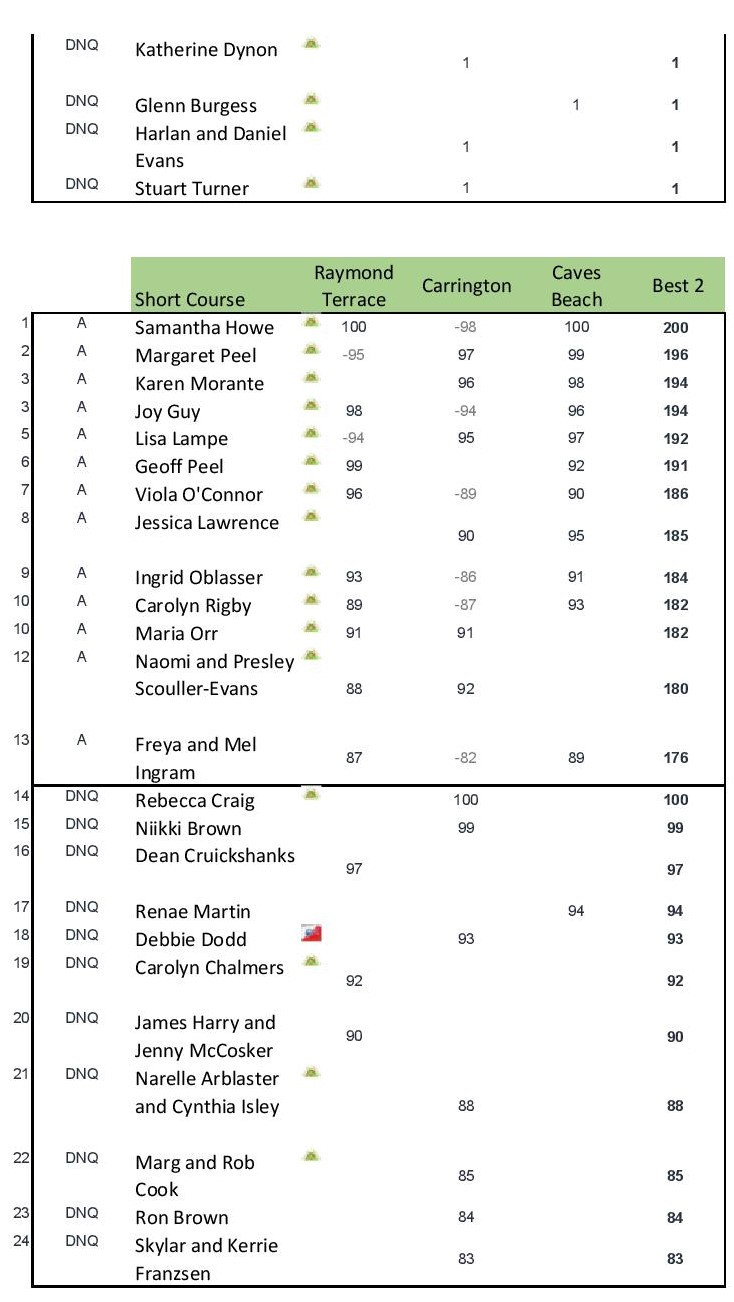 Details
The Urban series for 2021 kicks off for 2021 on Wednesday 3rd March 2021. Each event will have a long course, a short course and a mini course which is suitable for children and novices.
All events will be run in a Covid safe way so please remember to maintain physical distance at all times. To comply with Covid restrictions:
there will be no water supplied so you will need to bring enough to meet all of your needs for before, during and after your run.

there will be no loose control descriptions. Control descriptions will be on the maps - International Symbols for the long and short courses and English/text for the mini course. If you prefer to carry a separate copy of the control descriptions or you prefer English/text descriptions you will need to download and print these yourself.

There will be no results displayed at the event. Subject to internet availability at the site results will be available via

https://sportident.itsdamp.com/directory.php
Please complete your entry via the Eventor website where possible.

Entry Fees:
Members $8
Family max (for members only) $24
Casuals $10
First Timers $10 (includes SI Stick hire)
SI Stick Hire $2
Overall rules for the series are available on the tab on the left-hand side of the Urban Page of the website.
Please be aware that these events are being running as Sprint Events and the most common symbols that you will encounter are below. It is important to be aware of, and obey the impassable features symbols. Failure to do this may result in disqualification.
Details
The current Urban Foot Orienteering (UFO) Series
is being held during March 2021.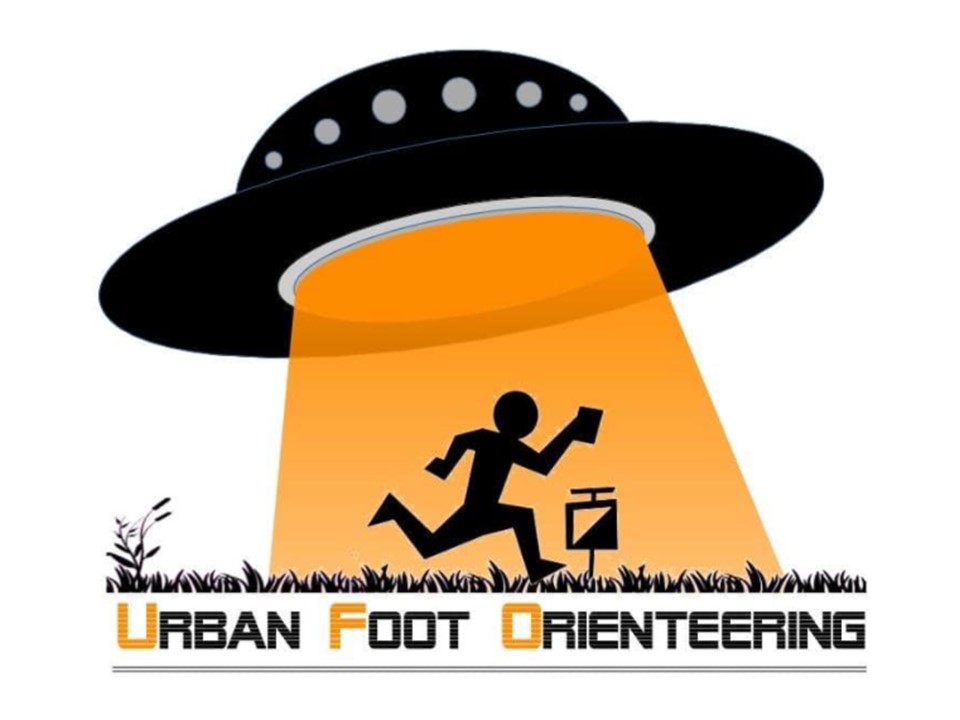 If you like the Street Series and you would like to enhance the experience by using electronic controls and include some bush, then this Urban Series is for you!
Hope to see you there. Start anytime between 5pm and 6:30pm. Course closure at 7:10pm. More information available closer to the event.
This Series you use a map and an SI Stick - you find the Controls (in order) and use the SI Stick to record that you have been there. You then download your SI Stick in to the computer and receive a printout of each Control you have visited.
Set up an account and Pre-Enter via Eventor - which helps us to know how many maps to provide.
Click here for Instructions on how to register in Eventor.
| | | | |
| --- | --- | --- | --- |
| | UFO 2021 | | |
| | Date | Map | Course setter |
| Event 1 | 03.03.2021 | Boomerang Park | Oskar Mella |
| Event 2 | 10.03.2021 | Carrington | Ian Dempsey |
| Event 3 | 17.03.2021 | Caves Beach | Peter Orr |
| Final | 24.03.2021 | Foreshore | Adrian Plaskitt |
| | | | |
| Night Event | date TBA | Brickworks | Clare Williams |
Click here for more info.