Street Series Uncrossable or Out of Bounds Areas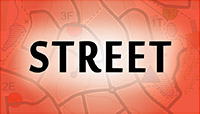 As a club we want to promote correct orienteering practice and hence ask that all competitors obey OOB areas on the map. Please remember that on the Street Series maps the areas shown in grey are Residential or Private Land and are Out of Bounds.
Even if the land seems to be a vacant block or is unfenced, please keep out of that area. Going through means you are trespassing and there could be serious complaints made to the Club.
All competitors' routes show up in MapRun and we can see if anyone has crossed an area marked Out of Bounds. This is also an unfair advantage over other competitors who are doing the right thing by not crossing the OOB area.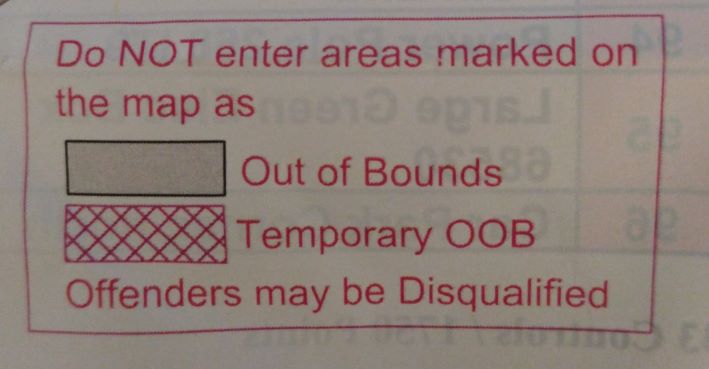 We noticed that a few competitors at Plattsburg took a shortcut across an area marked grey (residential OOB) between 62 and 92. Most competitors checked the map and didn't cross the OOB area. We are not disqualifying or penalising the competitors who took the shortcut this time as some people thought it was hard to see on the map or didn't realise it was OOB. We will be checking routes on all future events to make sure it is fairer for all competitors.
Another example from an event where we did receive complaints is shown below. A few competitors crossed private land as it was unfenced though shown on the map as uncrossable (olive green indicates OOB).
We will be taking care to make maps as accurate as possible and trying to indicate all private land as clearly as possible. Please check your map carefully and not cross areas marked OOB. Thanks